How Claim Adjusters Settle Car Accident Claims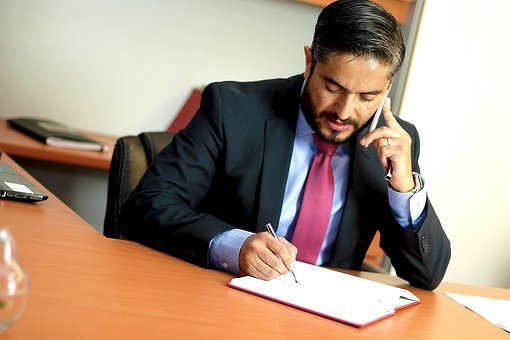 If you have been involved in a car accident claim or any other accident due to someone's negligence, you might start your claim process as soon as possible. Once the at- fault driver realizes their insured has caused an accident, they will probably call you over the phone. The biggest mistake you can make is to start giving details of your car accident without your lawyer. Insurance adjusters are cunning; the words you say can later be used against you during the negotiation process.
It's therefore vital to know the responsibilities of insurance adjusters when it comes to settling a claim. Knowing who insurance claim adjusters are and how they handle personal injury claims can help you understand the negotiation process. Insurance adjusters use the same procedures while settling claims regardless of whether one has been hurt in a car accident, injured in a slip and fall accident, or by a defective product case.
How Insurance Adjusters Settle Claims
If you're making a personal injury claim, an insurance adjuster acting as a company representative will be assigned your case to start up the personal injury claim negotiation process. To be in a winning position, you can consider looking for car accident lawyer group to talk to the insurance adjuster on your behalf. The claim adjuster always fights to offer a low settlement to ensure the insurance company gains instead of losing. In Alaska, you can either file a claim under your own insurance company through a third-party claim or a lawsuit against the at-fault driver. In this case, your claim is handed over to an adjuster who acts as a company representative since you cannot negotiate a settlement with your own insurance agent. When you have filed your claim, there is no need for anxiety on whether you may get a reasonable settlement. The fact is no insurance adjuster knows your case better than you do. Again, they have so much to handle daily, and their best option is to have a case settled as soon as possible. In short, the work of an insurance adjuster on your car accident claim is to:
Evaluate your claim to investigate the truth about their insured causing the car accident
Evaluate police reports or any other records for clarity
Consult with witnesses to ensure that information given by the plaintiff is correct. In almost all cases, adjusters travel to the accident spots, meet with clients, or visit auto repair shops to come up with the cost of repairing a damaged vehicle.
Negotiate the claim settlement
The main purpose of the above responsibilities is to investigate the accident and determine whether the at-fault driver's insurance company is liable for the claimant's losses. If he/she works out and finds out your case doesn't qualify for the demands you have, they write down a letter of denial.
What You Need To Win Your Claim
For any car accident case to win, you must be well organized. This means that you should understand the claim process well. If you're not sure how to act, you can consider working out your case with an experienced car accident lawyer. As stipulated earlier, the first discussions with the insurance adjuster matter. When starting up any claim, you might find it worth to consider the below factors:
Get information details of the claim adjuster who calls you about your car accident. You should write down the company's name being represented, its telephone number, among other vital details.
When requested to give details about how the car accident happened, make it clear that you can only speak through your car accident lawyer. Therefore, make sure to provide only the vital details such as your full name, address, and contact information. Most of the adjusters are good at requesting the witness's information. You should not give any information concerning the witnesses' names; instead, you should advise them to talk to your lawyer.
Your lawyer should provide any other relevant information needed, such as how you got injured and how much you have spent on treatment. When the claim adjuster realizes you are dwelling much on your lawyer's advice, they give weight to your case. While every insurance company fights to offer a low settlement, they also don't like the trial progress. They work towards making you accept a settlement by requesting you to sign a release. Once you sign, this ends your claim.
It's important to note that claim adjusters are humans, too; you should answer any questions asked politely. Most claimants tend to be angry since someone caused them loss due to negligence. You should keep calm when communicating with them as you will need them during the negotiations. If you need a step by step guide on how to communicate with a claim adjuster or how to win your negotiation settlement, you can consider getting informed legal advice from seasoned lawyers.