Welcome to the official website of infoseekershub ! !! Know About Us !!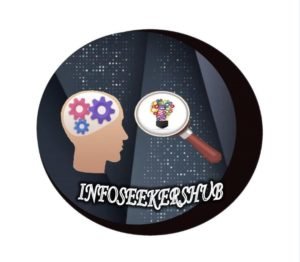 Do you suffer embarrassment and regret sometimes due to lack of information or knowledge of some important topics which are talk of the town.
If yes, then you are at right platform now.
We will help you out with this issue.
Our prime motive here is to provide
relevant,
true and
latest information,
which one should now.
ABOUT US :
We are here to maintain a user-friendly platform (Infoseekershub).
Which will offer you to get latest information and keep you updated.
It will add a lot more into the ocean of your knowledge.
Here we will update you about almost all kinds of useful information's.
Which will include :
informative news,
tech update (& solutions),
political update,
educational update and much more.
All you need to do is to stay connected with us…
Register yourself here and get notifications through EMAIL.
Or do any of the following.
Join our FACEBOOK GROUP.
Follow us on INSTAGRAM.
Like our FACEBOOK PAGE.
About Me…
Name
INFOSEEKER AC
Gender
Male
Occupation
Student
Location
Uttar Pradesh, India
Interests
Blogging,
Web Designing,
Logo Designing,
Photo Editing,
Digital Marketing
Contact
infoseekershub@gmail.com
Description :
Hi ! I am a blogger, web designer, logo designer.
Have 1 year experience in this field.
I always seek for useful and latest information such as info related to
education,
tech,
government schemes,
politics ,etc.
I love sharing this all with others.
So that others could also know and stay updated.
So I came up with this idea of creating a website i.e.
THANK YOU !!
Copyright © 2019 INFOSEEKERSHUB.