Navratri Wishes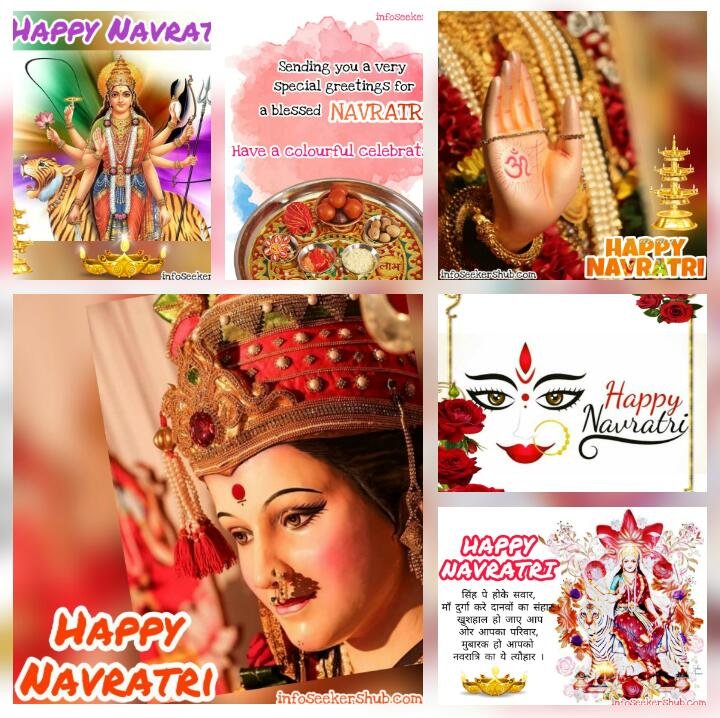 Searching for latest images to wish your friends "Happy Navratri" ? So you are at right place now. You will get here 10 latest images for Navratri wishes absolutely FREE. Share this with your friends and wish them with these latest Navratri wishing images and messages.
But before that take a look at these Navratri dates and specialties.
Navratri Dates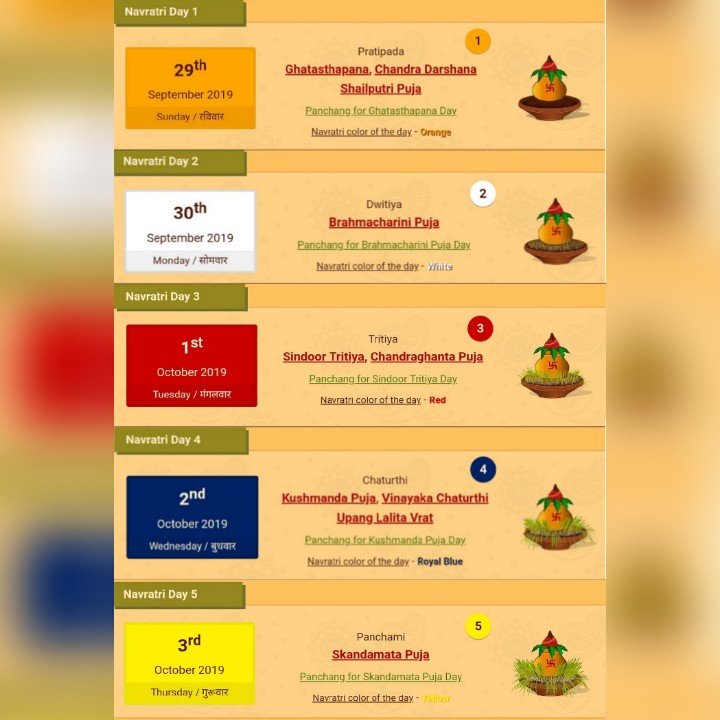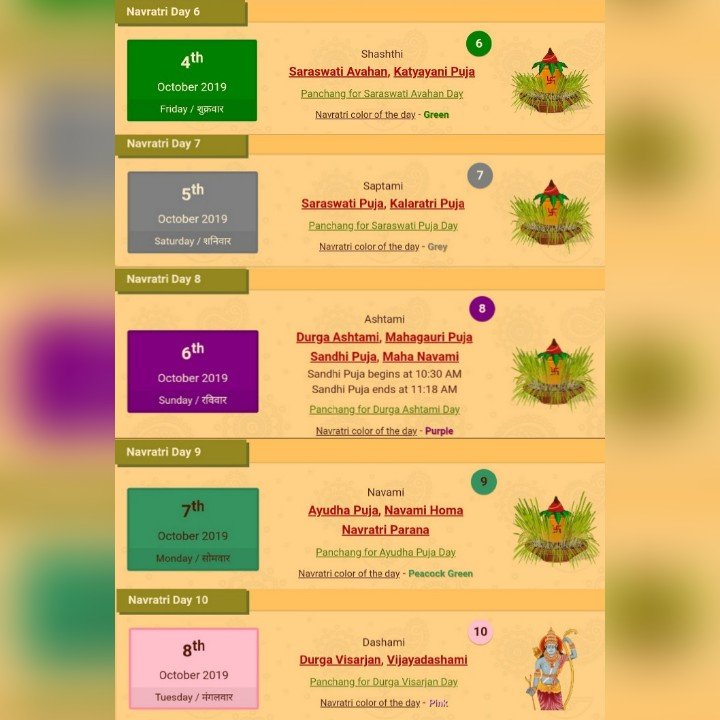 ---
Navratri Wishes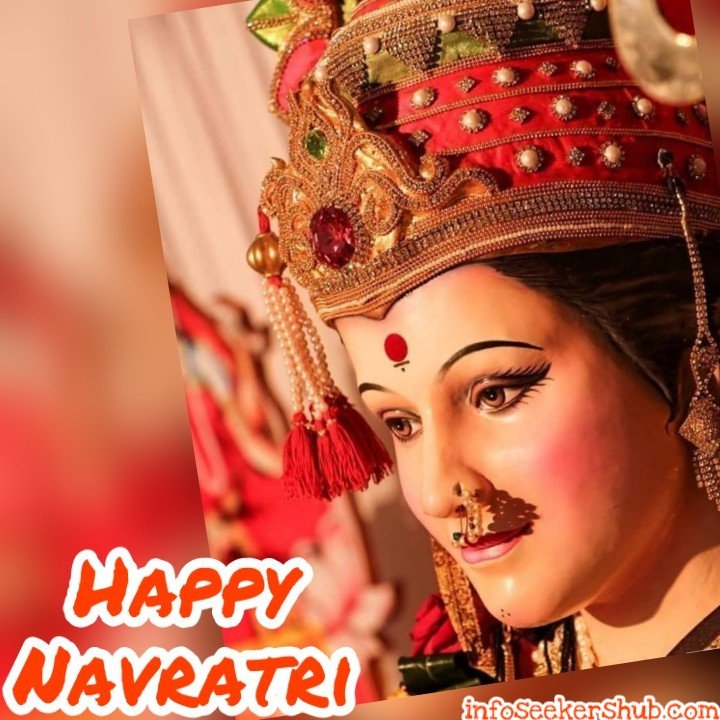 ---
A new day is here again;
perfect and untainted
Make the best of it,
spreading joy and unconditional love throughout
Happy Navratri
---
---
May the 9 avatars of Maa Durga bless you with 9 qualities –
power, happiness, humanity, peace, knowledge, devotion, name, fame and health.
---
---
सिंह पे होके सवार,
माँ दुर्गा करे दानवों का संहार,
खुशहाल हो जाए आप ओर आपका परिवार,
मुबारक हो आपको नवरात्रि का ये त्यौहार ।
---
---
लक्ष्मी जी का हाथ हो
सरस्वती जी का साथ हो
गणेश जी का निवास हो
माँ दुर्गा का आशीर्वाद हो
आपके जीवन में हमेशा प्रकाश हो
हैप्पी चैत्र दुर्गा पूजा
---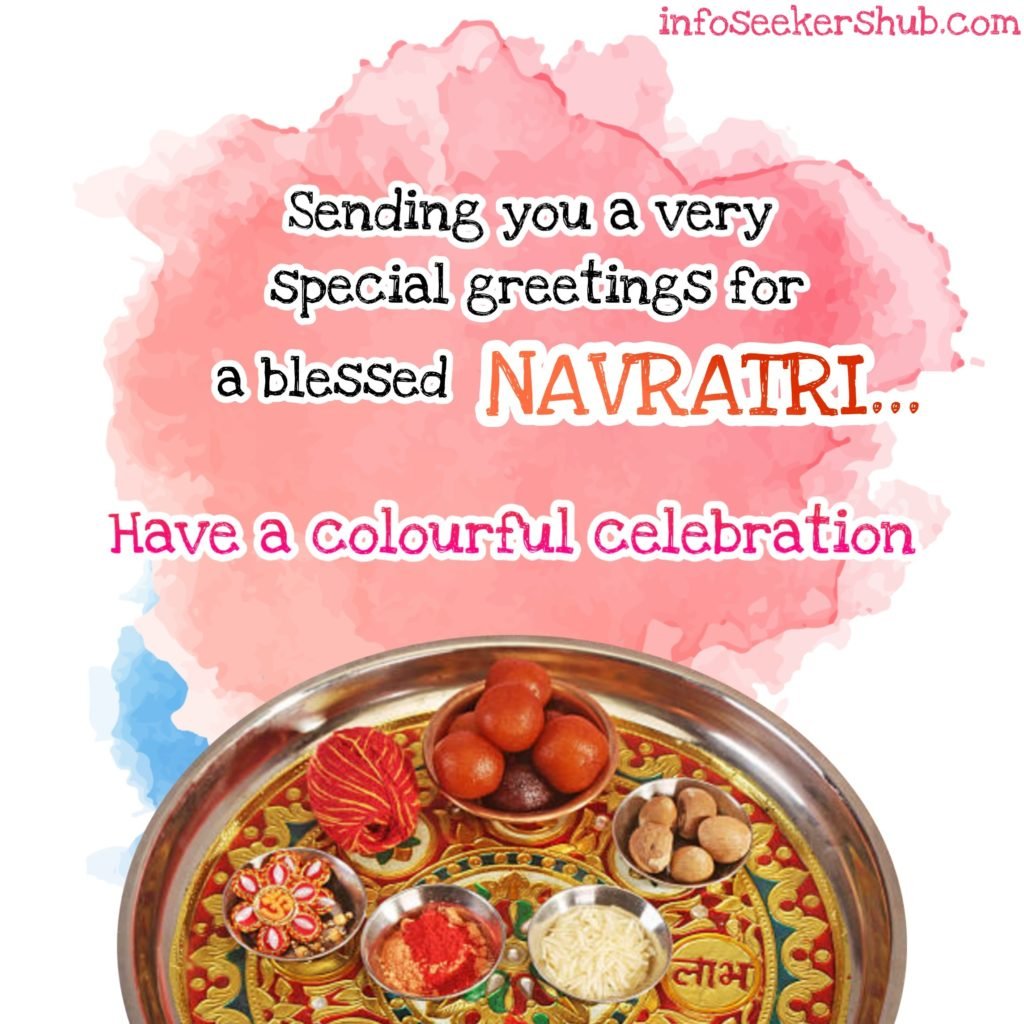 ---
Celebrate the victory of good over evil experience the grace and energies of the Goddess

Happy Navratri
---
---
Navratri is here with festive atmosphere.
Feel the spirit and have fun,
As all the family celebrates as one.
Happy Navratri to you!
---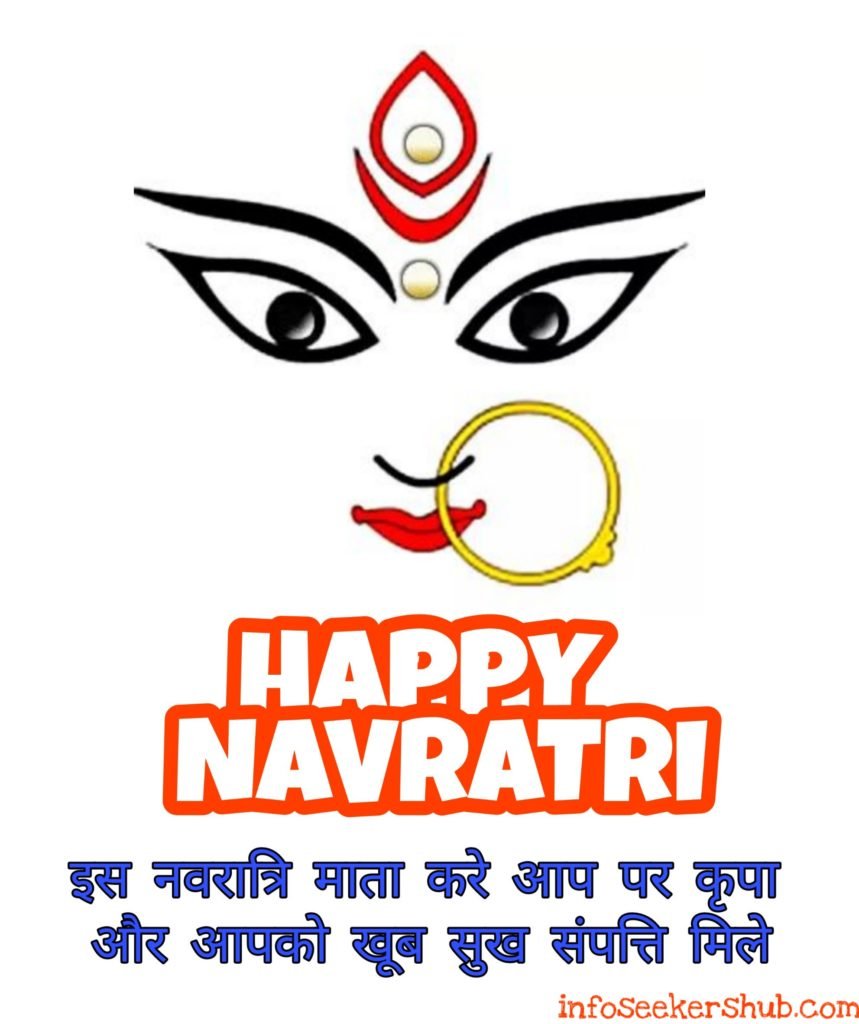 ---
माँ के नौ रूपों का पर्व हैं ये,
बिगड़े काम बनाने का पर्व हैं ये,
भक्ति का दिया दिल में जलाने का पर्व हैं ये,
माँ की आराधना का पर्व हैं ये
शुभ नवरात्री
---
---
नवरात्रि है पूजा संकल्प की
आत्मा- शक्ति की
कभी ना हार मानने वाली प्रवर्ति की
निराशा में आशा की किरण की
अपनाकर नवरात्र को सफल बनायें
हैप्पी नवरात्री
---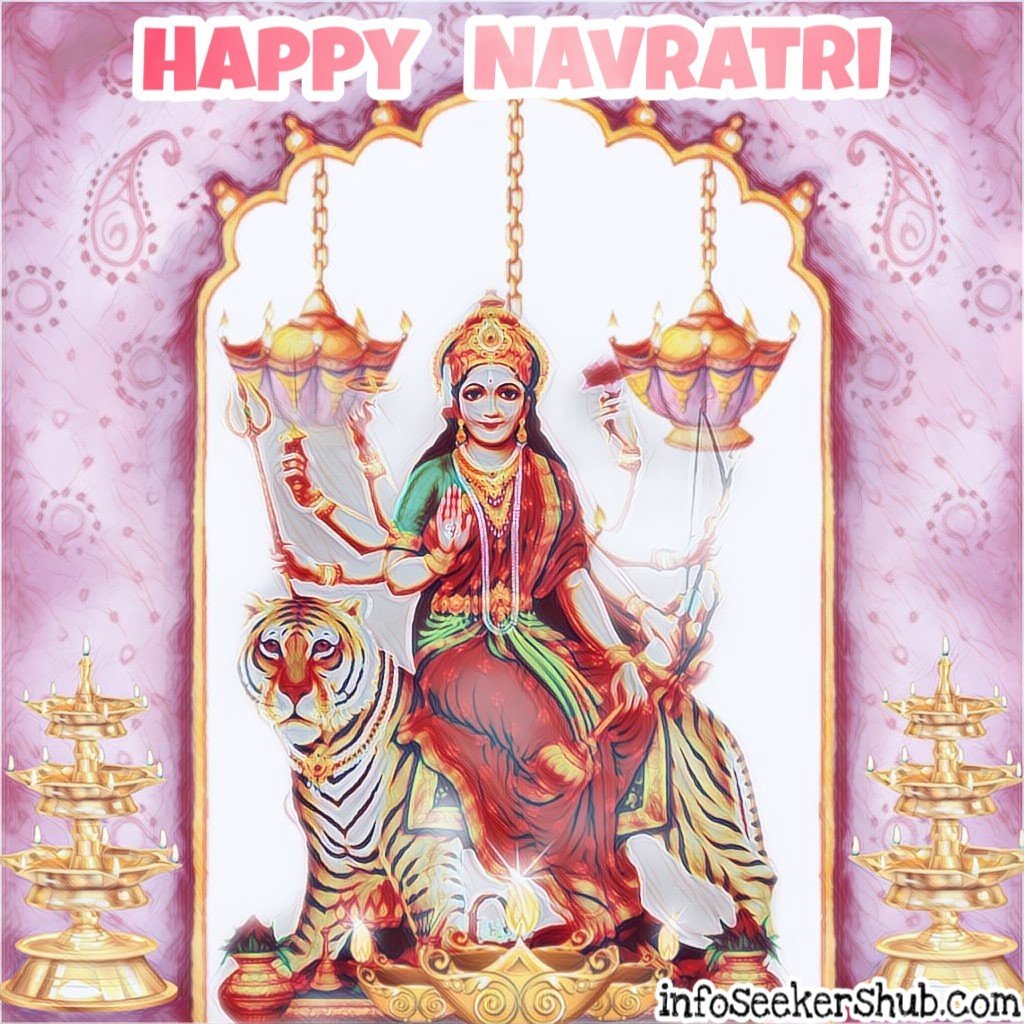 ---
Sajaa darwar hai or ek jyoti jagmagayi hai
naseeb jagega un jagran karane walo ka
naseeb jagega jagran me aane walo ka
wo dekho mandir me meri mata muskarayi hai
Happy Navratri
---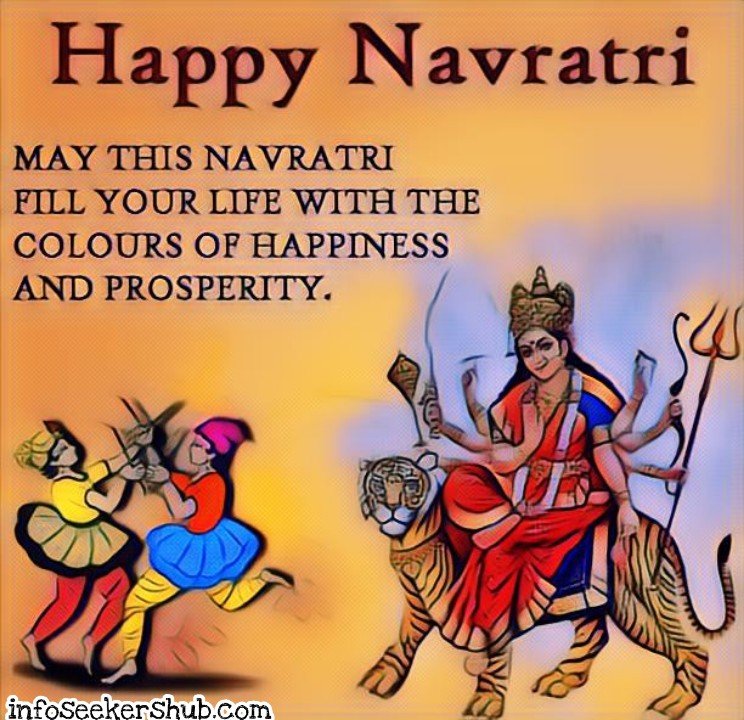 ---
Aaya hai Maa Durga ka tyohar
Maa aap aur aapke parivar
par sada apni kripa banaye rakhe.
Yahi hai dua hamari.
Aapko Navaratri ke pawan avsar par
bahut badhai ho.
---
Hope you liked all these Navratri wishing images. Share this with your friends this Navratri. Most importantly, wishing you "Happy Navratri" :-> from THE INFOSEEKERS HUB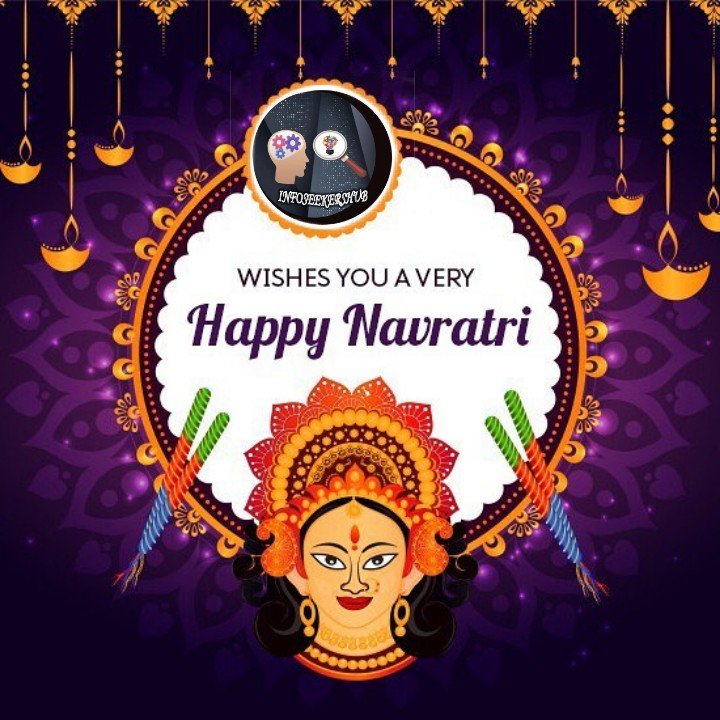 ---