Things to know about Corona Virus
The war against Covid-19 is going throughout the world. Let's not panic. Hundreds of thousands of people have been infected of Covid-19. Thousands of people are dead. The world is in a lock-down situation.So here you will get all things to know about corona virus.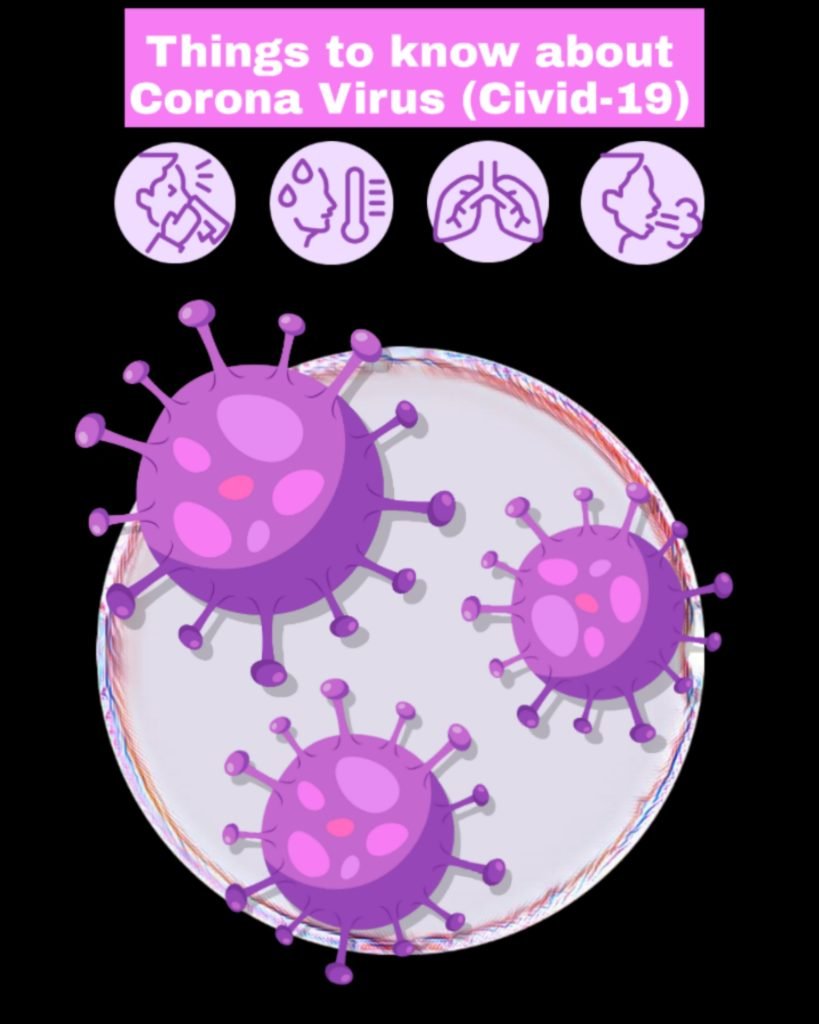 Emmanuel Macron, the French President stated that "we are at war against an invisible enemy and we must all be together in this fight".
Sylvia Browne has already predicted in her 2008 book called End of Days Predictions and Prophecies About the End of the World referring to the 2019-2020 coronavirus.
She claimed: "In around 2020 a severe pneumonia like illness will spread throughout the world, attacking the lungs and the bronchial tubes and resisting all known treatments. Almost more baffling than the illness it will be the fact that it will suddenly vanish as quickly it arrived, attack again ten years later, and then disappear completely".
---
What is Coronavirus?
---
According to the World Health Organization (WHO) corona virus is a pandemic. It's infectious. It is a novel virus. Corona virus is known as COVID-19. Corona is a Latin word meaning "crown" or "halo".
It is transferred from human to human when someone sneezes, coughs or comes into close contacts. The person experiences cold, severe acute respiratory syndrome (SARS) and Middle East Respiratory syndrome (MERS).
It attacks mostly elderly people and those who have medical problems like cancer, diabetes, cardiovascular disease, respiratory problem and other complications. The latter body cannot fight with the virus as their immune system has become weak.
Corona virus came into existence on 31st December 2019. It originated in China from a state called Wuhan.It came from bats. The virus has a similarity of 96% to a bat corona virus.The world is in lock-down situation today.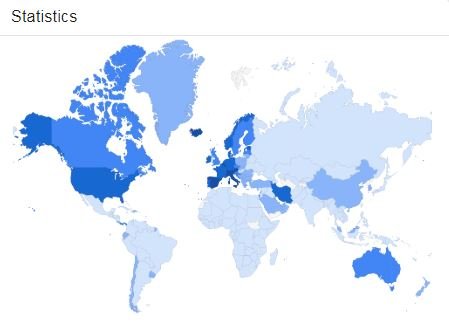 For the moment there is no vaccine or treatment for this virus. People must not go in curfew, mass gathering and restrict themselves from travelling. Prevention is better than cure.
---
Symptoms – Things to know about Corona Virus
---
Having problem in breathing
Fever
Coughing
Sneezing
Running nose
Headache
Tiredness
Sore Throat
---
Tracking COVID-19 In Human
---
Day 1 to 3 (Beginning of Symptoms)
The virus starts with the upper respiratory symptoms after incubation period. (Incubation is the period when you are in a vulnerable position because the virus is not visible and waiting when first symptom will appear)
On the first day you will get fever.
Coughing and sore throat will appear on 3 days.
Day 4 to 8 (In the Lungs)
The virus reaches the lungs between 3 to 4 days.
On 4to 9 days one's may experience breathing problem.
On day 8 to 15 it can lead to lungs' inflammation which can cause acute respiratory disease.
Day 9 to 15 (In the Blood)
The infection moves in the blood.
Life threatening complication arises namely sepsis by the end of fist week.
Note: The 3 weeks are normally considered as crucial moments. Covid-19 lasts for about 21 days in people who are either dying or have been discharged.
---
Test for Covid-19
---
It does not include any blood test. But instead throat swab or nasal swab is done to detect the virus. Sample is being extracted and then tested. If the result is positive then the person is kept in quarantine time to avoid others from being contaminated.
---
DO's and DON'T's
---
DO's (Things to know about Corona Virus)
While sneezing or coughing always cover the nose and mouth with tissue paper of handkerchief.
After use always throw used tissue paper in dustbin.
Wash your hands with soap and water or use hand sanitizer frequently.
Avoid mass gathering or curfew.
A distance of 2 meter must be kept from people having flu.
Drink lots of water.
If you are sick visit a doctor by wearing a mask or cover your mouse and nose with clothes and wear gloves.
You must not touch your eyes, mouth or nose with your hands.
Keep aged people, women who are pregnant and children away from patient.
Whenever you steeped outside wear mask with glove.
Always keep hand sanitizer with you. You can use it any time you come into contacts with others.
If you are sick then stay at home.
---
DONT's (Things to know about Corona Virus)
Avoid touching eyes, nose or mouth without washing your hand.
Avoid hugging, shaking hand or kissing.
Avoid spitting in public places.
Do not take medicines without the opinion of doctor. Any such carelessness can put your life in danger.
Avoid touching surfaces or objects like door gates, railing, lift buttons, and so on with your hand.
Avoid paying cash at tolls, petrol pumps, parking lots. Use digital payment modes to avoid contact.
Avoid eating raw foods/ meats and also animal organs.
Avoid travelling but instead do self- isolation for 14 days.
---
Important things to know about Corona Virus
---
How COVI-19 stays on surfaces
---
The virus can stay on various surfaces and for different durations.
Aerosols – up to 3 hours
Copper – Up to 4 hours
Cardboard – Up to 24 hours
Plastics – Up to 2 to 3 days
Stainless Steel – Up to 2 to 3 days.
---
How to wash hands
---
Let's stay safe and alert to overcome coronavirus.
Apply enough soap so that it covers all the surfaces of your hands.
Rub both palms together.
Scrub back of each hands, between fingers and under nails for 20 seconds.
Rinse hands with running water.
You must dry your hands using a clean cloth or single-use towel.
Regularly wash your hands before eating; after blowing your nose, coughing or sneezing and going to the bathroom.
If you are working with public then wash on an hourly basis.
Attention: Long finger nails, artificial nails and chipped nail polish have been shown to have risk of infections.
---
Hand Sanitizer recipe
---
You can make your own hand sanitizer with the following ingredients:
Ingredients
¼ cup of aloe vera gel,
2/4 white alcohol (60% Isopropyl alcohol)
10 drops of coconut oil
Pump bottle
Procedures
Mix all the ingredients in a bowl. Mix it well until it turns into gel. Pour it in the pump bottle and it is ready to use. Don't forget to put a label in the bottle.
---
Cars/ Two-wheeler cleaning protocol
---
Whenever you are steeping out you must always keep your car and the two-wheelers safe.
Avoid employing local car cleaner but instead you must clean it by yourself. Keep your car away from the crowd.
Disinfect all the places you touch very often especially the doors, handles, car's seats, steering wheel, gear, the AC buttons, and other parts of the car.
It is very important to clean AC vents with disinfectant because the virus remains in air for hours. It suggested to clean filters on a daily basis.
Two-wheelers are more exposed to virus so if you have two-wheelers, then you need to clean it on a regular basis.
---
Celebrities tested positive for Corona Virus (Covid-19)
---
List of some celebrities who have been tested positive:
Kanika Kapoor
Indian celebrity 'Baby Doll' singer Kanika Kapoor was admitted to hospital because she contains coronavirus symptoms. The latter is in a state of isolation.
Rudy Gobert
The French basketball player has been tested positive for coronavirus. He is in quarantine. Rudy Gobert twitted "loss of smell and taste is definitely one of the symptoms, haven't been able to smell anything for the last 4 days."
Linda Lusardi
The actress, television presenter and model Linda Lusardia and her husband Sam Kane have been hospitalized because of covid-19. Their health is stable but still very sick. They have been kept in isolation.
Mikel Arteta
Born in 26 March 1982, Mikeal Arteta has been tested positive for covid-19. Mikel Arteta who is the head coach of Arsenal was in a state of self-isolation. He is talking with his colleagues from home. He is recovering from this condition.
Tom Hanks and Rita Wilson
The Hollywood couple who married in 1988 was tested positive for corona virus. They were quarantine and were talking with each other only one day at a time. Hanks and his wife have returned to a normal state of health and are in Australia.
Michel Barnier
Born on 09 January 1951 Michel Barnier, French politician, has been tested positive for COVID 19. He serves the European Commission's Head of Task Force for Relations with United Kingdom.
Prince Albert II
The prince of Monaco has been testes positive with this virus.He was born in 14 March 1958. He is the head of princely house of Grimaldi. He quarantined himself from his home and has been doing online work. Prince Albert II is the first monarch who was infected with the virus.
Conclusion – Things to know about Corona virus
Corona virus has proved that everything around us is temporary.  Things our lives resolved around, work, gym, malls, movies, society have all gone for a toss as we are learning to live without them. It has taught us that in the end, it is your own home and family that keeps you safe. Recently people do their work from home in the wake of the COVID-19 pandemic, and four times as many people working from home than before the pandemic as well as many companies that don't drug test before recruiting now. So check safety tips for coronavirus now.
Thank you !! For more informative updates, Stay tuned with us !!
Also Check :